It's Race Week!
We are super excited to host some racing on Mt Owen this week between Wednesday 2nd February and Sunday 6th February – not just one, but two huge events with over 100 riders in each race. The gruelling 5 day Trans Tasmania Enduro will be stopping in at Queenstown on Wednesday 2nd February for day 3 of their event. The riders will have spent two big days  Maydena Bike Park and finish off the week with two days at Blue Derby.
Tas Gravity Enduro will take over the trails for Round 2 of their statewide Enduro Series the following weekend – with practice day and the fun challenger event taking place on Saturday 5th February and race day following on Sunday 6th February.
We highly encourage people to get out and check out some racing! The fast and fun lower mountain trails on Little Owen will round out all of the races and will be the best spot to get amongst the action and cheer them to the finish line. Signage will be in place to guide you to the various spectating points – we recommend parking in Queenstown and walking or riding to the trails.
This marks a huge few days for the trails with riders able to put their skills to the test on our uniquely west coast trails.
View trail maps and information for the Trans Tasmania event here and all the info you need including race maps for Saturday & Sunday at the Tas Gravity Enduro here. Spectator information is available here.
EVENT + SPECTATOR MAPS:
Spectator Map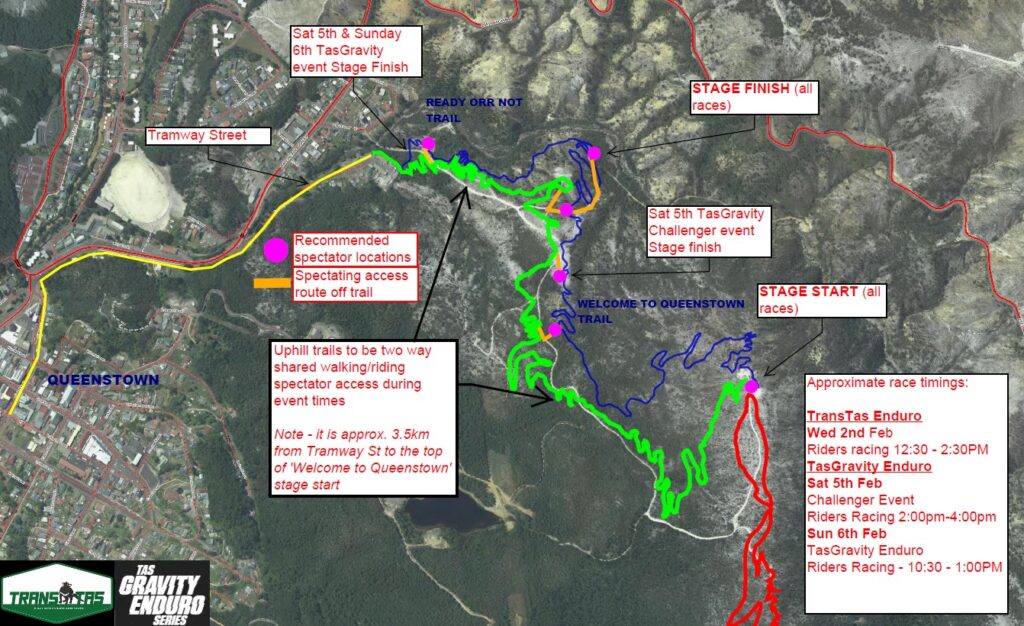 Trans Tasmania Enduro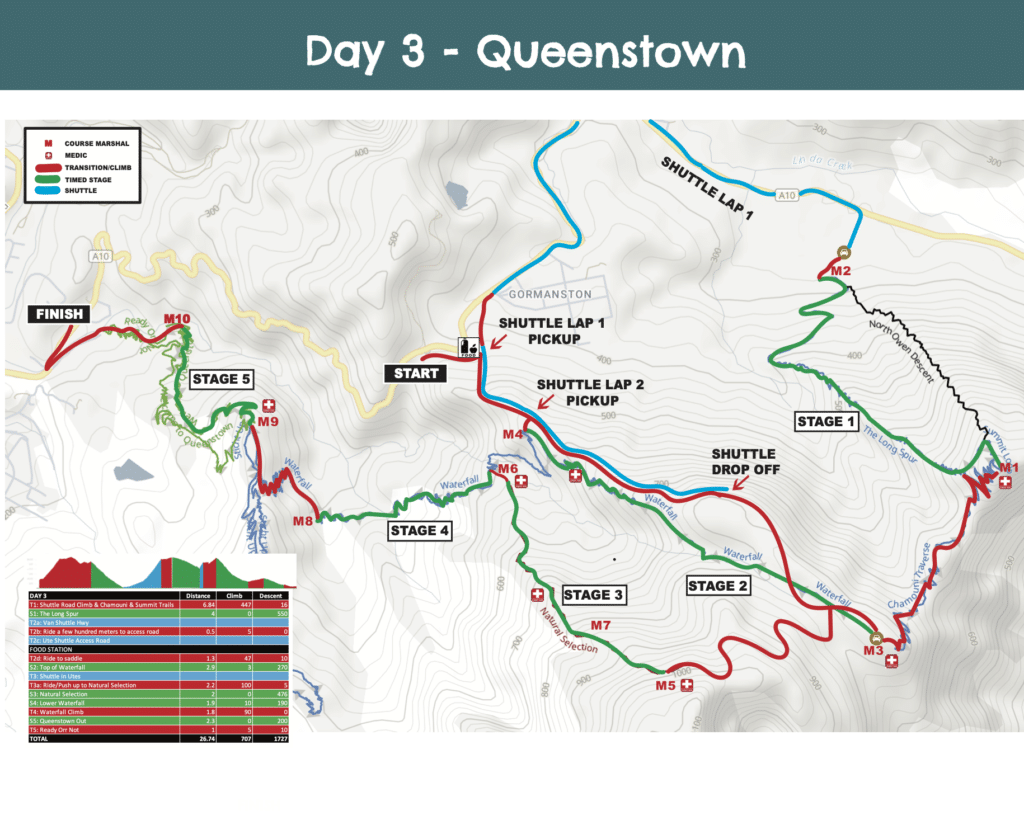 Tas Gravity Enduro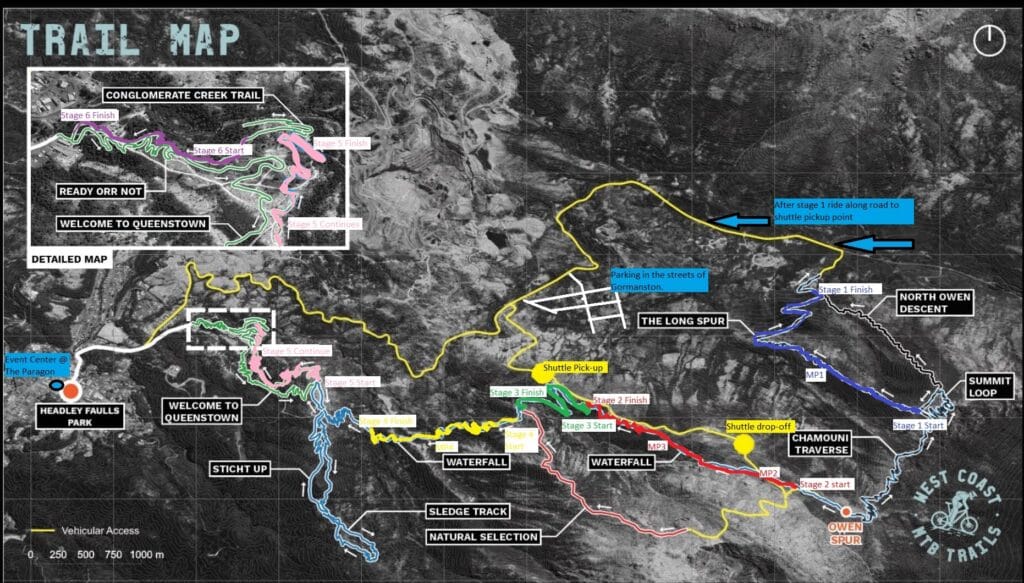 IMPORTANT INFORMATION:
Please ensure that you keep off the trails while races are in progress and ensure you are walking to the side when it's necessary to move – riders will be moving at very high speeds.
We'd love to see the next wave of superstar riders checking out the races, but please ensure you keep a close eye on young children who are attending.
Please check-in using the Checkin Tas app at the trailhead car park and wear a mask if congregating in large groups – keep socially distanced where possible.
We ask that spectators access the trails from Queenstown. Parking at the Tramway Street trail head is limited and we would like to keep this for the event crew and staff.
See you on the mountain!